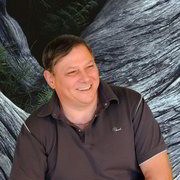 Total Manager is a Perth based Web Design Company, offering you a purpose built Website that can generate an income and strengthen your business…. That is if you really do need a website! This is the first thing we find out. Are there other ways that you can have a web presence that is free and will get you started. If after researching your needs it is decided you do need your own website then:
Total Manager provides all the elements necessary to cost effectively build and maintain a functional, high impact Internet presence just like the big boys. We are primarily focused on the potential returns for your business rather than how complicated we can make the technology.
Fast and available 24/7
Audio, Video and Image Gallery(s)
Full Site Statistics
Easy to use web page editor (CMS)
E-Commerce or Catalogue
Online Payment integration
Full training to edit your site included
We can offer you a wide variety of rental and purchase Website packages big and small. There are no contracts so you can cancel your service at any time.
We have an innovative rental option which makes purchasing your Website affordable and offers cost effective hosting, site maintenance, tech support and multiple email accounts! Rentals do have the added benefit of a full 100% tax deduction. AND we build your Web site to meet the needs of your business not ours!
We also offer, Internet competitive evaluation reports, Search engine optimization, Email marketing and Google AdWords.
We aim to tailor all of Total Managers services and packages to accommodate not only your business's requirements, but also your budget.
Total Manager, helping you to find the missing piece of the puzzle.
So come talk to us and you never know if we don't have what you need, we may know someone who does!